Real Life Example
In a simple example, we are going to show you in just six steps how a report on an election in Berlin is set up.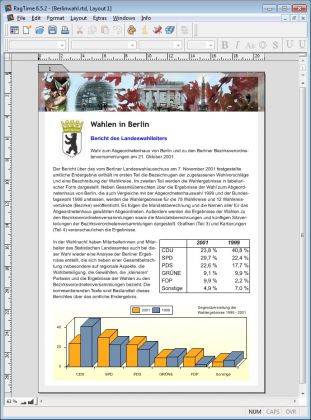 On each of the following pages you will find a simple graphic (as you can see above) that illustrates the related creation step. Clicking on the graphic will open a screenshot showing the underlying RagTime document.
In order to proceed with our little example, just click on the next item in the navigation bar on the left.
RagTime.de Development GmbH
Steinriede 3
30827 Garbsen
Germany
Tel.: +49 5131 70 93 6-0
Contact us by e-mail